December 20th, 2011
Today I'm going to show you a special Christmas gift I was hired by my aunt to put together for her sisters. My great-aunt died early this year and while going through her house and cleaning we came across a huge amount of old pins or brooches, you might say. My aunt immediately had the idea to put them together in shadow boxes and I took it from there. Now, my aunt is not a rich woman so this had to be on he CHEAP.
Here are a few of the pins/brooches:

I went to Michaels looking for the shadow box frames, and they had a set of 3 for $20 plus they were 40% off.  Score!  There were plenty of pins to do 3 boxes and I still had lots left over!  I had the plan of lining the back of the box with some type of black velvety fabric or something, but when I was at Michaels I saw the T-shirts were 2 for $5 so I had the idea of going with those.  I bought 2 of them in XXL size and only used 1 to do all 3 boxes.
I worked for a few days here and there laying out the pins in different arrangements until I got to something I liked.
So I took the back off the shadowbox frame, cut a piece of black foam board (from Hobby Lobby) to size, covered it with the black T-shirt and secured it with double sided tape (I just didn't peel off one side of the tape).  Then I took each pin and stuck it into the foam board until it would stay put and hang straight where I wanted it.  When I was satisfied with how each one looked, I put the backs back onto the frames and voila!   Here they are:
Okay, do you have any idea how difficult it is to photograph something inside glass?  ha!
**************************************
*****************************************
All in all, I am very happy with how these look!  What do you think?
I'm sharing my project here: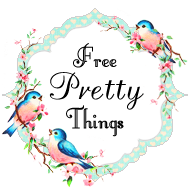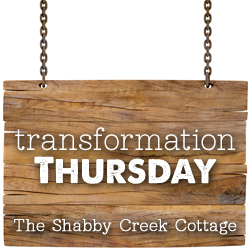 Filed under
Projects
|
Comments (4)