November 1st, 2010
I have shown this project on here before a couple of years ago but wanted to share it again for new readers of my blog who might have missed it.  I meant to do it during October since it was breast cancer awareness month but I'm "a day late and a dollar short" as usual.  I've gotta be late or it ain't happenin'. 
I made this for a contest for a Melissa Frances (scrapbooking manufacturer) contest she was holding on her website (she had breast cancer at the time) in October 2008.  I made it in honor of my Aunt Teresa, who was battling breast cancer at the same time, and I thought of her and prayed for her during the hours it took me to make this.  I was also thinking of Anita at the same time because I was working on her scrapbook too during that period.  This project means even more now, with both of these beautiful women having passed away.  My bra didn't win the contest, but it did end up being displayed in the indie design section of the CHA winter show in California in January 2009, which was a pretty big deal for me.
For this project, my supplies were a $6 bra from the dollar store and 3 jars of Prima's pink "got flowers", and a whole lotta Stickles and tiny little rhinestones and finger cramps.  For real.  I started out using Glue Dots to glue them on and when those ran out I switched to some clear glue I had and when THAT ran out I switched to Mod Podge.  
And here it is:
What do you think?
I'm showing off my bra here: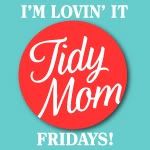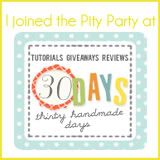 Pin It
Filed under
Projects, Scrapbooking
|
Comments (7)